DESCRIPTION
Bringing Hearts Closer with totwoo Bracelets: Strengthening Bonds, Defying Distance.
With long distance touch bracelets, a gentle touch on one person's bracelet causes the other person's bracelet to vibrate and light up.
It's a beautiful way to stay connected, whether you're near or far, with your loved one, parents, daughters, sisters, and best friends. Even when you're apart, knowing you're missing each other at all times makes the distance sweet.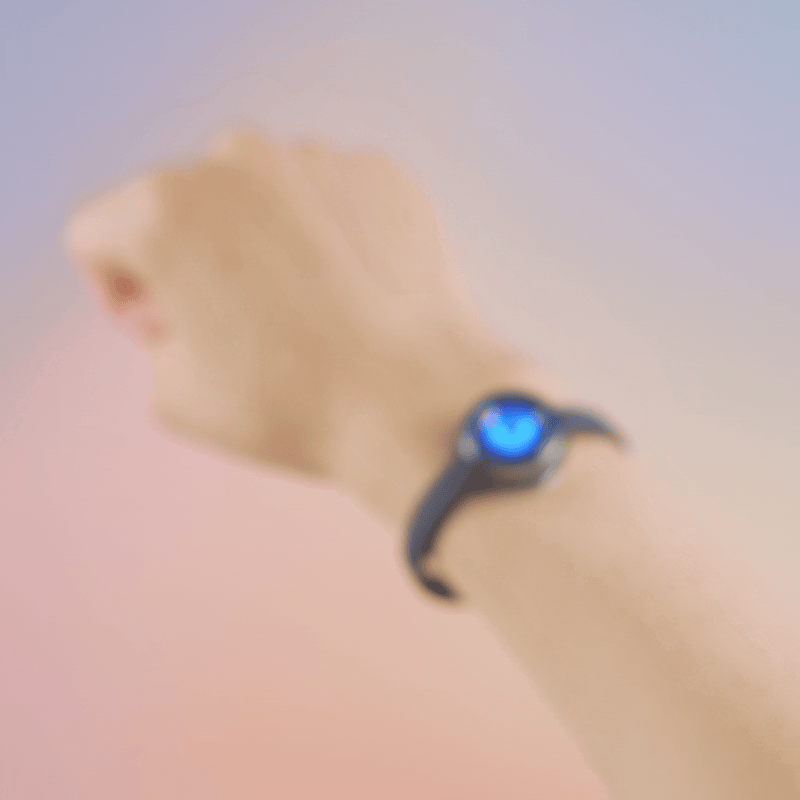 Colorful Bond, Sparking Your Passionate Love Always Within Your Reach
With its 7 colors inspired by the flavors from your memory, it brings a sense of youthful vitality to your intimate relationship, complementing your lively and dynamic lifestyle. Berry Blue (Deep blue) is the burst of flavor in each berry, love is a sweet explosion of shared moments.

Engraved on the back is our brand's core value, 'Love in the moment.' We believe that in intimate relationships, embracing the present feelings holds great significance.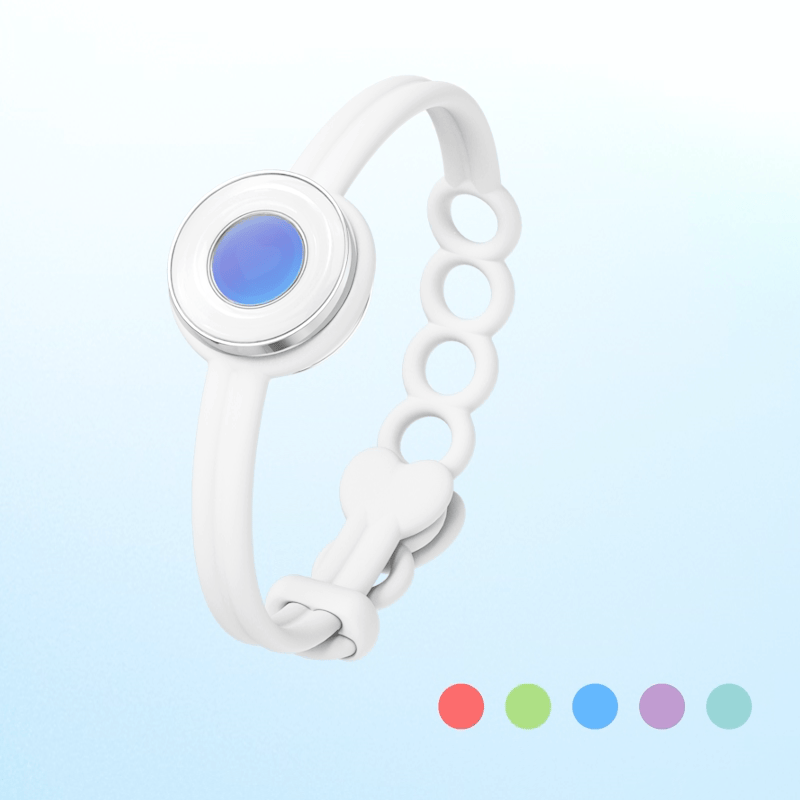 CREATE AND SHARE A UNIQUE CONNECTION
allows the bracelet to flash and buzz on your preference. The light and vibration intensity are adjustable. Feel your partner's love and touch on your wrist, always at the ready.
A SPECIAL PLACE FOR YOUR LOVE
bracelets create an intimate and private space for you and your special someone. Not only will the lights and reminders help you feel connected, but you'll also have a place to express your love through pictures, videos, audio, and text on the App. Once your partner touches the jewelry, a surprise message will pop up accompanied by the jewelry's vibration and light up. You can even chat with your loved one on the App.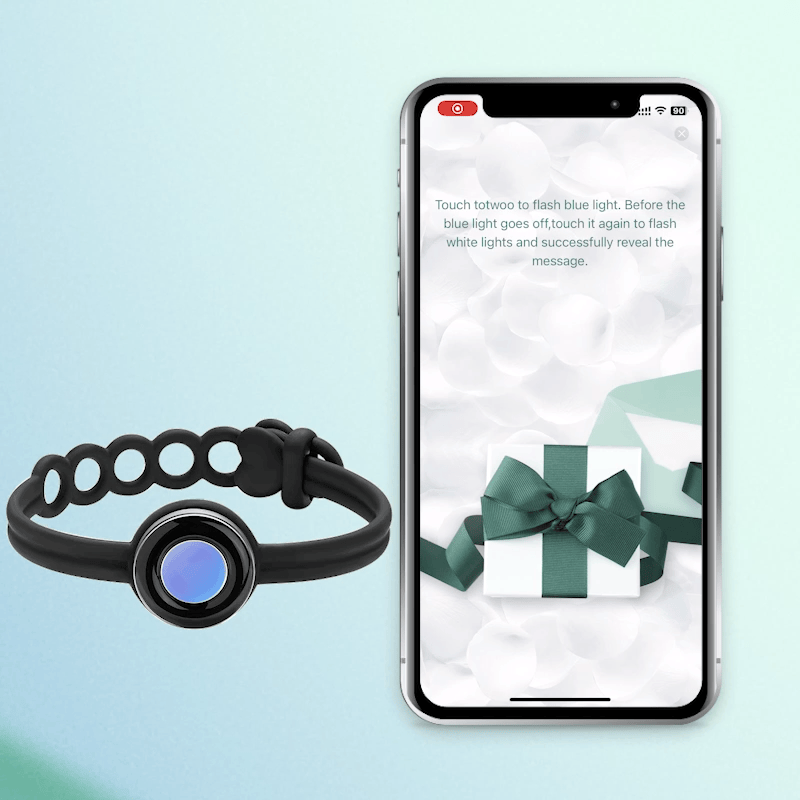 NEVER MISS A CALL FROM A LOVED ONE
Your bracelet reminds you of every incoming call from your loved ones. Add up to 3 important contacts in the totwoo App and the bracelet will alert you of an incoming call with a gentle flash or vibration.
ONLINE LOVE SPACE FOR THE ONLY TWO OF YOU
With your bracelet, you can share all those meaningful moments with your partner, even if you're miles apart.
On the app, you can have a private chat with your loved one. It also helps you remember those special days, gently reminding you with flashes and vibrations when the day is arrived.
Interaction ranking keeps track of every interaction you have through the bracelet, ranking them to create a unique record of your connection.
TECHNOLOGY, ROMANCE, ART ALL IN ONE
Pushing the boundary of smart jewelry production to a whole new level, with patent structure and NB16 chip, integrating craftsmanship and tech like no other.